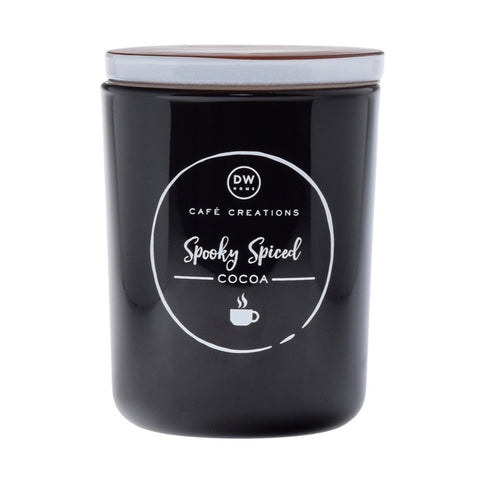 On Sale!


Spooky Spiced Cocoa
FRAGRANCE PROFILE
Delightfully rich, creamy condensed milk and sweet hot cocoa meld with tart orange essence, spiced chili, and toasted cinnamon.
DETAILS
Glass Lid with Latte Art Design
Large Double Wick
Burn Time: Approx. 56 hours | Dimensions: 3.9" x 5.38" | Fill Weight : 15.3oz / 434g | Weight: 3.0 lbs.
More From the Halloween Collection