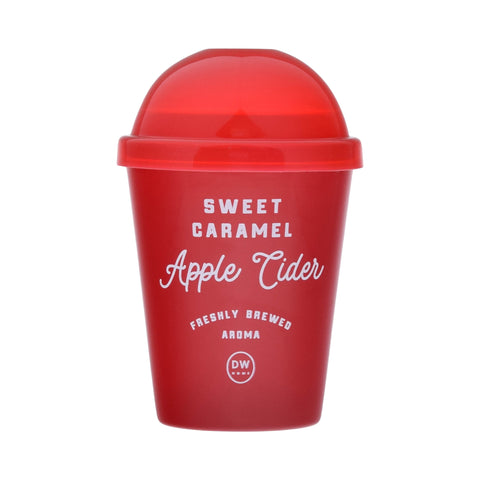 New

Sweet Caramel Apple Cider
FRAGRANCE PROFILE
Delicious and creamy... juicy wedges of Red Delicious Apples simmered with spicy cinnamon, warm nutmeg, and a sprinkle of crushed clove buds, blended and sweetened with irresistible drizzles of rich, buttery caramel.
DETAILS

Single Wick
Tapered Glass Jar With Silicone Lid Accent
Burn Time: Approx. 33 hours | Dimensions: 4.15 " x 5.4"
Fill Weight: 11.2oz (318g) | Weight: 2.0 lbs
More From the Holiday Collection