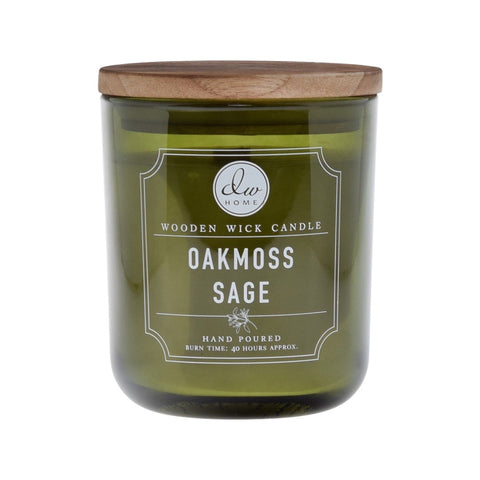 On Sale!


Oakmoss Sage | WOODEN WICK CANDLE
More than worth the wait!

Oakmont Sage is a fabulous mix of subtle fragrance and is one of my favorites! I would rather order candles from DWHome and wait for my quick shipment, than go to any store, pay much more and have the wick burn out in one day. I love these candles (that are all over my house) and will ONLY buy from DWHome.

Read More

Oakmoss sage

Great aroma that lasts throughout home. Love it!

Read More

Oakwood Sage

its great. the wooden wick makes noise but love the scent

Read More
Wooden wick candle

FRAGRANCE PROFILE
Aromatic sage, exotic teak, patchouli and earthy oak moss.
DETAILS
Wooden wick candle
Burn Time: 40 hours | Dimensions: 3.75" x 3.75" x 4.75" | Fill Weight: 11.5 oz (326g) | Weight: 2.5 lbs
More From the Fall Collection