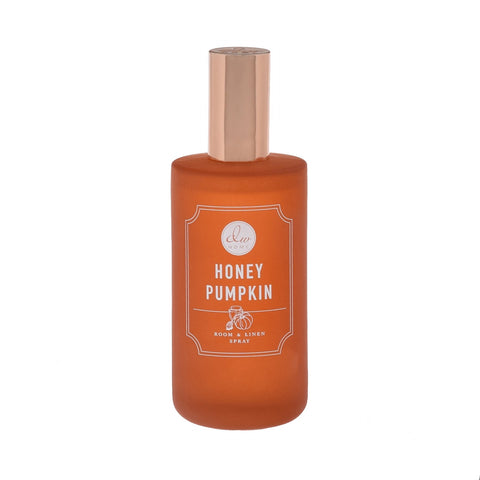 On Sale!


Honey Pumpkin | Room & Linen Spray
LOVE this scent!

It's strong enough to make the room smell delicious, but not so strong that it is overpowering or off putting. I'm definitely staying stocked up in the Honey Pumpkin room spray!

Read More

Honey pumpkin room & linen spray review

I honesty think it smells amazing! soooo awesome I want more

Read More
FRAGRANCE PROFILE
Cinnamon-infused pumpkin with creamy honey butter, sweet vanilla nutmeg and spicy, fresh-ground clove.
DETAILS
Room & Linen Pump Spray
Dimensions: 2" x 5.5" | Fill Weight: 4.1 FL OZ (121 ml) | Weight: 13oz
More From the Signature Collection