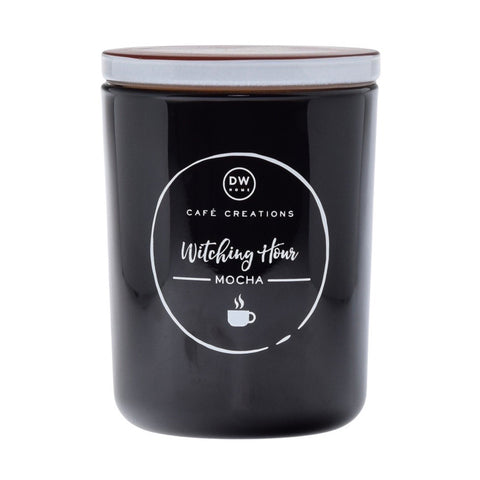 Witching Hour Mocha
FRAGRANCE PROFILE
The enticing aroma of warm, freshly brewed coffee embellished with sweet chocolate morsels, crushed star anise, creamy vanilla, and rich brown sugar.
DETAILS
Glass Lid with Latte Art Design
Large Double Wick
Burn Time: Approx. 56 hours | Dimensions: 3.9" x 5.38" | Fill Weight : 15.3oz / 434g | Weight: 3.0 lbs.
More From the Halloween Collection