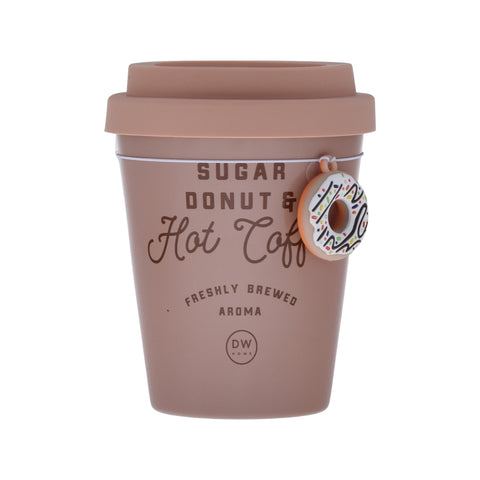 Sugar Donut & Hot Coffee
FRAGRANCE PROFILE
Indulge in the creamy richness of cold brewed coffee, complemented by a velvety layer of whipped cream and a tantalizing caramel drizzle.
DETAILS
This item contains a special themed accent that is considered packaging. For safety reasons, we recommend removing before burning.
Single Wick
Tapered Glass Jar With Silicone Lid Accent
Burn Time: Approx. 33 hours | Dimensions: 4.15 " x 5.4"
Fill Weight: 11.2oz (318g) | Weight: 2.0 lbs
More From the Fall Collection