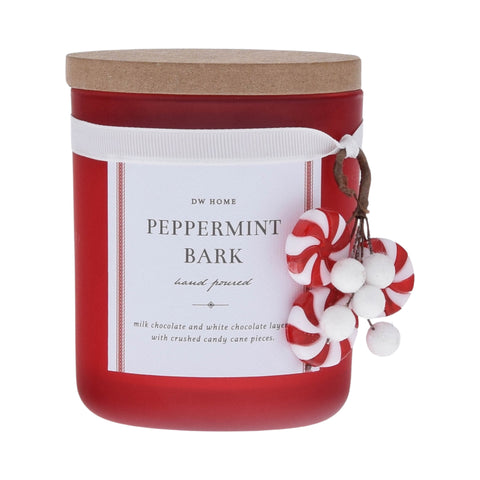 New



Peppermint Bark
FRAGRANCE PROFILE
A sweet aroma of milk chocolate and white chocolate that dances with the crisp essence of crushed peppermint candy canes, filling your space with the delicious warmth of holiday memories.

DETAILS
This item contains a special orange-themed accent that is considered packaging. For safety reasons, we recommend removing before burning.
Medium Single Wick
Burn Time: Approx. 33 hours | Dimensions: 3.45" x 4.3"
Fill Weight: 9.3oz (264g) | Weight: 1.8 lbs
Large Double Wick
Burn Time: Approx. 56 hours | Dimensions: 4.0" x 5.25"
Fill Weight: 15.3oz (434g) | Weight: 2.8 lbs
More From the Holiday Collection