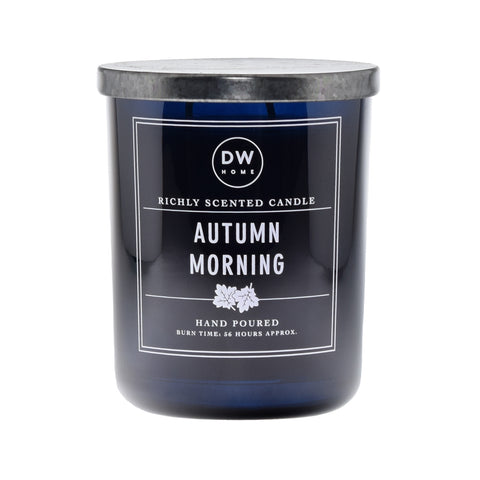 On Sale!

Autumn Morning
Best Autumnal Candle

I'm usually more of a sweet scented candle buyer during the Autumn and Winter months but I bought this for a little variety. WOW. I think this may become a candle I buy for all the years to come. Clean, fresh, and the perfect touch of Fall.

Read More

Can a candle be my soulmate?

...For over a year I waited for this large candle to be restocked and I have to say, I don't regret a moment. One of my all time favourite scents that brings to my mind the following: fog rolling amidst a hill of evergreen trees, the silence of a dreary day, a mist of water from a long forgotten waterfall, the first rain after a long drought. Not too sweet, grounding, mysterious, and potent without overwhelming. 10/10 if I had to choose one candle for the rest of my days- this is it!

Read More

A very clean scent

This candle surprised me. I agree that it seems kind of like a spa scent. Or something clean. I guess it's like a cool breeze on a fall morning. It is not usually my type of scent, but I love it!!!

Read More
FRAGRANCE PROFILE
Sun-kissed leaves combine with woody notes of autumn trees, accented by hints of juicy apple, cooling mint, moss, and warm cinnamon.
DETAILS
Galvanized Lid
Medium Single Wick
Burn Time: Approx. 33 hours | Dimensions: 3.75" x 3.75" x 4" | Weight: 1.6 lbs
Large Double Wick
Burn Time: Approx. 56 hours | Dimensions: 4" x 4" x 5.25" | Weight: 2.6 lbs
More From the Fall Collection