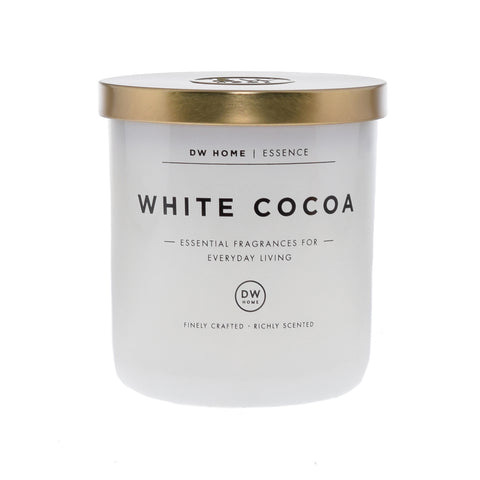 On Sale!


White Cocoa
10 stars!

Another repeat purchase all the time! This smells like an almost joy or mounds bar. It has a chocolatey coconut scent thats so good! I just leave the lid off and my bedroom smells so sweet.

Read More

Wow factor A+A+A+A+A+

Love the white cocoa

Smells like a cup of hot chocolate...

Read More
FRAGRANCE PROFILE
Creamy hot cocoa is accented by rich espresso and smooth, white milk foam.
DETAILS
Medium Single Wick
Burn Time: Approx. 33 hours | Dimensions: 3.75" x 3.75" x 4" | Weight: 1.6 lbs
Large Double Wick
Burn Time: Approx. 56 hours | Dimensions: 4" x 4" x 5.25" | Weight: 2.6 lbs
More From the Essence Collection