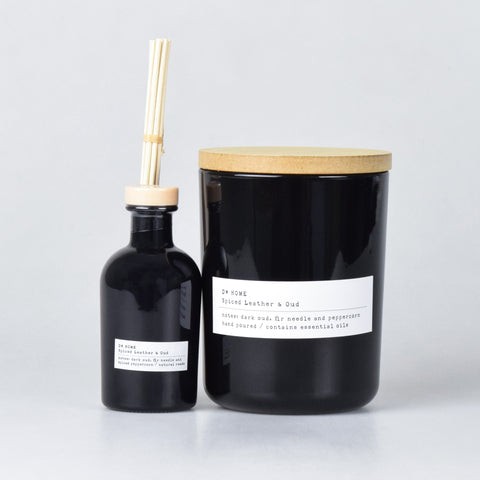 On Sale!

Spiced Leather & Oud | Typewriter Bundle (Save $!)
BUNDLE DETAILS
The perfect blend of spice, leather, and musk - in a candle & flameless Reed Diffuser duo perfect to fill spaces of all kinds with ambiance and vibes.
FRAGRANCE PROFILE
Spiced leather and dark oud wood accented by fragrant fir needle, cracked peppercorn, and woodland musk.

**Discount codes or special offers cannot be applied to this item.**
Typewriter Bundle ($42 Value!) Includes: 
1) Large Double Wick Candle ($24 Value)
Burn Time: Approx. 56 hours | Dimensions: 4" x 4" x 5.25" | Fill Weight: 15.3oz | Weight: 2.8 lbs

(1) Scented Reed Diffuser ($18 Value)
Dimensions: 3.375" x 7.5" x 2.5" | Fill Weight: 3.4 fl oz (100ml) | Weight: 1.0 lb
More From the New Arrivals! Collection